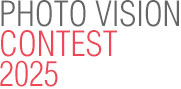 Special Features for Registered Students Delegates
Volunteering for an event is a great way to get your foot at the door with the international entrepreneurship. Student volunteers are able to network with the broad group of attendees which include business leaders, investors, entrepreneurs and experienced business professionals. Participation of registered students delegates are invited for following two Photo Vision contests:
THEMED PHOTOGRAPHY CONTEST:
Open to Professional and Non-Professional registered student delegate photographers. You can submit your creative photographs focused on following categories:
» Synergy for Energy
» Clean and Green Energy
The photograph will be submitted on 15th February 2020 morning at registration desk. Selected photographs will be displayed during the conference for national and international participants.
Photograph dimensions - 24 inches × 36 inches.
ON THE SPOT PHOTOGRAPHY CONTEST:
An Exclusive photography contest will be held on 15th, 16th & 17th February 2020 during the 10th World PetroCoal Congess-2020 at Convention Centre-New Delhi City Centre, Parliament Street, New Delhi, India. The contest for photography open to Professional and Non-Professional registered student delegates.
Registered Student delegates are invited to bring their HD Camera and shoot photographs of the conference on 15th & 16th February at this International Conference.
Digital photograph will be submitted by the February 17 morning at the conference registration desk.
The winners will be announced at a valedictory function on February 17, 2020. (Announcement of winners will be made at about 2.30 pm). Prizes will be awarded for three winners. Winners photograph will be displayed on the screen with photographers name, email and title of work at the time of awards announcement.
The decision of the eminent jury will be final.


(Photo Vision Contest Entry Form is mandatory)